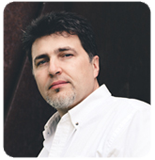 Jake Pokorny
is a 3D reconstruction specialist and computer animator, with twenty years of experience working exclusively in the field of 3D computer graphics. Jake brings a unique set of skills to the field of forensic animation and spatial reconstruction, using advanced technology to produce highly accurate digital environments for analysis and presentation. Jake has been qualified as an expert in 3D spatial reconstruction and computer animation in the Supreme Court of British Columbia.
Featured speaker – "Litigation Update 2016: Current Trends in Trial Tactics and Advocacy", How Modern Technology Can Give Us Extremely Accurate Digital Recreations, TLABC- November 2016.
Featured speaker – "The Civil Trial Toolkit", Getting The Most Out of Technology, TLABC – October, 2013.
Phone: 1.604.329.6799
E-Mail: jake@visidoimaging.com