Providing lawyers and engineers with powerful data for analysis and visualization.
ABOUT VISIDO IMAGING
Visido Imaging assists lawyers and engineers across British Columbia with accident reconstruction, personal injury matters, insurance claims and more. From highly-detailed digital site measurements to technically accurate forensic animations, our goal is always to provide precise data for analysis and visualization, efficiently and effectively.
Specializing in:
High-definition 3D laser scanning
Full or partial site reconstruction
Measurements from photos or video
Speed and timing issues
Reconstructing sight lines
Trial graphics/animation
SERVICES
3D Laser Scanning (LIDAR)
Details are important in litigation, and accurate and precise information is essential to the development of your case. 3D laser scanners capture and preserve evidence at a superior level of accuracy and detail, providing comprehensive data for future analysis and reconstruction.
3D Digital Models and Animation
Computer models and animations can be beneficial both during case development as well as at mediation or trial, demonstrating events and concepts that tend to be difficult to grasp any other way.
Photo and Video 3D Reconstruction
Photographs and video footage can be digitally reconstructed with
a high degree of accuracy to obtain reliable information for analysis
such as measurements, speed and timing data, sightlines and more.
Photography and Video Services
High-resolution photography and video production services are available. Contact us to discuss your needs.
Site Inspections & Scale Diagrams
Site inspection packages include field measurements, a full set of
high-resolution photographs and a scale diagram produced to your specifications.
Presentation Graphics
Demonstrative visual aids such as charts, graphs and timelines help effectively communicate complex data.
ABOUT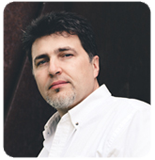 Jakub (Jake) Pokorny is a 3D reconstruction specialist and technical animator with over twenty years of experience in the field of 3D computer graphics. Jake has been qualified as an expert in 3D spatial reconstruction and computer animation in the Supreme Court of British Columbia.
Phone: (604) 329-6799
E-Mail: jake@visidoimaging.com