VISIDO IMAGING | HIGH ACCURACY HIGH RESOLUTION 3D SCANNING | VANCOUVER BC
Imagine being able to virtually walk around a site or an object from the comfort and safety of your own office, viewing the scene from any perspective and measuring between any two points. 
High accuracy, high speed 3D laser scanners collect spatial information at an unprecedented level of detail, providing reliable data for precise measurement and immersive visualizations.  The collected data can be adapted to a wide variety of highly accurate visual references which can be used for 2D plans, 3D models, complex animations and more.
Millions of points collected at sub-centimetre accuracy
Photo-realistic 3D visualizations viewable from any perspective
Preserve physical data creating a "digital time capsule" for future analysis
3D reconstruction of photo evidence to assist with technical and damage analysis
Site maps, cross-sections, ortho-photographs available
The scanner collects everything in its field of view at a sub-centimetre level of accuracy, essentially creating a "digital time capsule".
The data can be viewed as an immersive 3D virtual model where any sightline can be examined and any distance can be measured.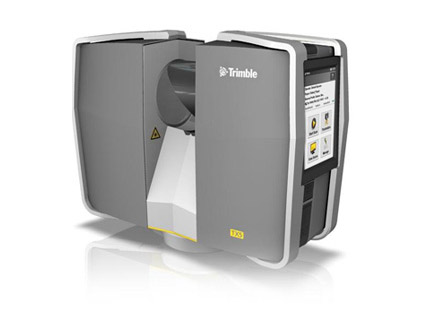 Spatial data of roads and highways can be provided raw, as point-clouds, or as surface geo at any requested resolution and format. 
A 3D laser scanner captures everything in it's field of view – vehicles of all types can be scanned quickly and accurately. 
Capture buildings and structures of any size, utilize data for as-built models, BIM applications. legal matters and more.
Spatial data can be presented at court independant of expert opinion, or provided to your engineer for further techincal analysis and visualization.
The collected data can be adapted to a wide variety of highly accurate visual references which can be used for 2D plans, 3D models, complex 3D animations and more.
SCAN DATA/POINT CLOUDS
We will provide raw scan data, or a registered and colorized point cloud, at your requested level of detail.
PHOTOS & DRAWINGS
Cross-sections, orthophotos, sitemaps available.
3D CAD MODELS
Need more than a point cloud? We can take it to the next level and provide usable 3D CAD models made to your specifications.
3D ANIMATIONS
An animated scene conveys complex ideas, efficiently and effectively.
The cost of a scan depends on the size and complexity of the location or object being scanned.  For example, a colorized point-cloud of an average city intersection (including all four corners) could cost as low as $1000 CAD. Generally, the more complex an object or an environment is, the more time is needed to capture all areas.  3D CAD models starting at $500.
Contact us today or use the form below to let us know your needs; we can find a solution for any budget.
Get 20% Off Your First SCAN
Call today for a free consultation.