3D SCANNING AND SPATIAL ANALYSIS  | VANCOUVER BC
VANCOUVER | BRITISH COLUMBIA
VISIDO IMAGING provides 3D scanning and computer animation and  analysis services specializing in spatial analysis for accident reconstruction.
Our services include:
point cloud services
courtoom animation
expert witness testimony
We assist lawyers and engineers with site documentation, spatial analysis, and computer visualizations.
Call us to discuss your case, or scheule a demo at your office or firm.
3D LASER SCANNING
HIGH SPEED HIGH ACCURACY SITE DOCUMENTATION
Details are important when documenting a scene, and accurate and precise information is essential to the development of your case. High speed, high accuracy three-dimensional laser scanners have redefined how scenes and objects are documented and preserved.
Collected data can be viewed as a photo-realistic three-dimensional digital model of the scanned site or object which can be preserved and accessed months or years later, long after the real world environment has changed.
Scenes can be viewed from every perspective.  Evidence that exists only in photos (such as sightline obstructions) can be reconstrcuted and evaluated with precision,  and any new evidence that comes up after the physical scene is gone can be tested within the virtual model. 
A complete overview of the scene is captured and preserved for future analysis and reconstruction…. a "digital time capsule".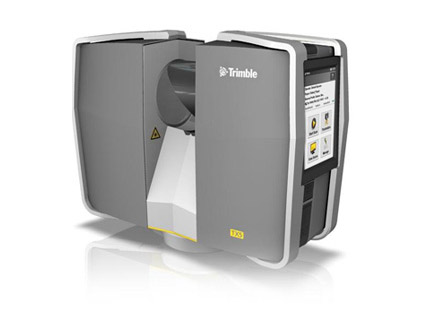 COMPUTER ANIMATION
ACCURATE VISUALIZATIONS FOR ANALYSIS AND PRESENTATION
A key advantage of having a 3D visualization (computer animation) produced is the opportunity to preview and evaluate your theory of the case in an interactive computer environment.
Witness testimonies can be verified and any inconsistencies regarding facts and assumptions can be identified in advance, avoiding potential pitfalls in the courtroom.
Alternative scenarios such as speed variations or changes in the environment can be tested and reviewed, various possibilities can be experimented with.
If the theory of opposing counsel is known, it too can be previewed and any potential strengths and weaknesses can be identified, providing valuable insight into understanding the strategy of the opposition.
Dynamic events are not easily visualized: the key phases of interest to the Court for many occurrences, such as accidents or processes, occur in a short period of time. In some circumstances the process is simply difficult for the non-expert to visualize.
A computer animation recreates events and demonstrates concepts that tend to be difficult to grasp any other way:
Simplify complex events and concepts
Minimize errors in comprehension
Improve information retention
Contact us at 604-329-6799 to discuss your case.
PHOTO RECONSTRUCTION
PHOTO EVIDENCE LOCATED, MEASURED AND EXPORTED FOR TECHNICAL ANALYSIS
Environments naturally change over time. Often what can be seen in photos and video is no longer available in the real world. By introducing two-dimensional scene photographs into a three-dimensional computer environment, it is possible to precisely locate and evaluate any characteristics or features that are visible in photos but are no longer available at the scene.
Relevant physical features such as vehicle resting positions, skid marks, sight line obstructions that can no longer be observed in the real world can be reconstructed and measured with precision to assist with analysis. Because the reconstruction exists in a 3D environment, it can also be viewed from every angle.
Precise reconstruction of accident scenes is possible using video footage from sources such as traffic cameras, security videos, vehicle "dash-cams" and even smartphones. The spatial information of any object seen in the video footage (including the camera itself) can be extracted for analysis, providing data for precise calculations of speed, motion, time and distance.
Any sightline can be examined and any distance can be measured in the immersive 3D virtual model.
Witness testimony can be evaluated and verified
Potential sightline obstructions can be tested and confirmed
Events can be viewed from any perspective at any speed
Based in Vancouver BC, Visido Imaging has been providing 3D laser scanning, spatial reconstruction and computer animation services primarily for the legal industry since 2012. 
Schedule a demo at your office or firm, or give us a call to discuss your case.